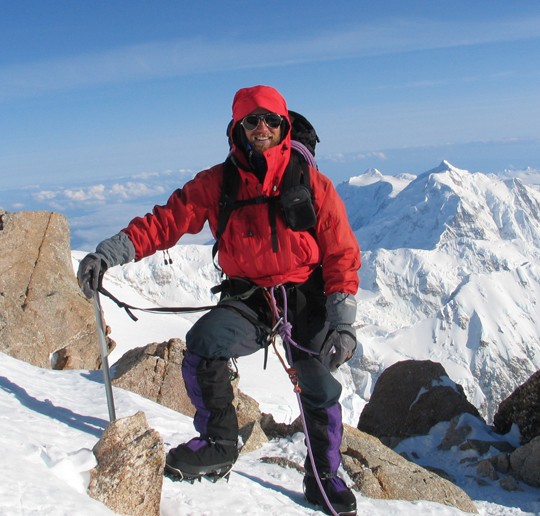 Josh Jackson
Founder, Director


Josh has fervor for both outdoor recreation and teaching, and he has spent almost two decades trying to marry his passions. Josh has worked as a climbing, river and mountain guide throughout the West and Alaska. He has his Bachelor's degree in Adventure Education and Wilderness Leadership from Prescott College and a Master's degree in Outdoor Experiential Higher Education from the University of Alaska Fairbanks. Josh is a certified Wilderness EMT, Whitewater Rescue Technician and AMGA Rock instructor. In addition to working as an Outward Bound instructor, climbing gym manager, wilderness therapy facilitator, field program manager and the Outing Director for The University of California San Diego, he has served as adjunct faculty at colleges and universities, teaching such courses as expeditionary sea kayaking, white water rafting, rock climbing, back country skiing, ice climbing, surfing, winter camping, map & compass, adventure education and wilderness leadership. Josh currently works as the Executive Director of WLI teaching courses in all program areas as well as being a lead instructor for Wilderness Medical Associates and an SPI Provider for the American Mountain Guide Association.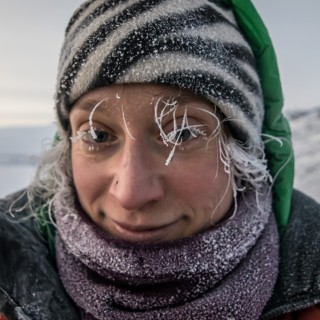 Natalie Brechtel
Medical & Climbing Instructor

Natalie has been an outdoor professional for over 15 years, and has climbed and explored on all seven continents. Originally a San Diego native, she spent her youth camping and backpacking in the southwest. She currently travels all over the US to guide mountaineer trips, or to teach wilderness medical courses, but calls California home. She holds her BA in Physical Anthropology & Physiology U.C. Santa Barbara, where she did research and educated on health, nutrition and movement. She is certified as an EMT-B and WFR, and holds certifications from the AMGA, AIARE and is an LNT Trainer. Natalie spent 5 years managing UC Santa Barbara's outdoor program and ropes courses, feeding her passion for outdoor education. She has worked for that National Park Service as a Park Ranger, and as part of Yosemite Search and Rescue. Chasing adventure, Natalie began an obsession with working and exploring in Antarctica. At one point she spent over 14 month straight on the frozen continent and experienced winter in the coldest place on earth! She has been a part of the US Antarctic Search and Rescue, and Auxiliary medical team along with her work as mountaineer and in field camps.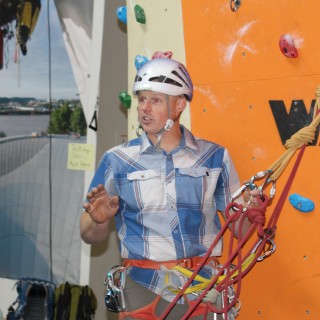 Ron Funderburke
Climbing Instructor

Ron is the Discipline Coordinator of the AMGA SPI Program and the Director of Education at the American Alpine Club. He is an AMGA Certified Rock Guide, and still enjoys taking clients and students out in the mountains, up and down crags, and teaching clinics indoors. Additionally, Ron has authored a half dozen books on climbing and climbing instruction, but don't let his erudition fool you. With southeastern origins, Ron can't resist fried foods, cold beer, a tall tale, or a good joke. Ron's work with the Wilderness Leadership Institute comes as a welcome respite from the doldrums of Colorado's front range, where he currently lives with his wife and sons.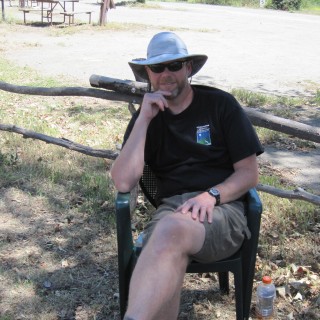 Darren Stokes
Medical Instructor
Darren has been a professional Outdoor Guide and Instructor for over 30 years and holds a Masters Degree in Outdoor Recreation. He lives in Buena Vista, Colorado at the base of the Collegiate Peaks and on the banks of the Arkansas River. He owns Colorado Outside, a local provider for Wilderness Medical Training. Darren is a WEMT and volunteers for Chaffee County Search and Rescue where he has served as Training Officer, Board Member and member of the Swiftwater Rescue Team. Darren teaches throughout the US, Alaska, and Internationally for WMA.
Darren shares his love for the outdoors with his wife Tina, son Jesse, and daughter Bailey. The kids have been skiing since they were two and rafting since they were three, keeping up with them is Darren's foremost outdoor challenge."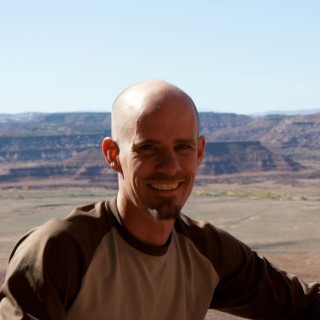 Nelson Day
Climbing Instructor

Nelson, resides in sunny Joshua Tree, CA. Nelson has been rock climbing since 2008, guiding since 2012, is certified through the AMGA as a Certified Rock Guide and Single Pitch Instructor. Nelson is currently the highest certified guide in all of Joshua Tree! Nelson is also certified through Wilderness Medical Associates as a Wilderness First Responder (WFR). Nelson received a bachelor of science degree in Mechanical Engineering from the University of Missouri at Rolla in 2002, and is registered in the state of California as a professional engineer in Mechanical Engineering. Nelson's love for teaching, guiding, and rock climbing is evident if you have ever rock climbed with him as a client, or as a partner. Nelson has rock climbed in Indian Creek, Joshua Tree National Park, Tahquitz, Big Bear (Holcomb Valley), Riverside Quarry, Moore's Wall, Red Rock Canyon, New River Gorge, The Incredible Hulk, Squamish, the Bugaboos and various other rock cragging destinations. Nelson specializes in assisting clients "reach" their rock climbing goals and rock climbing objectives in a patient and positive environment.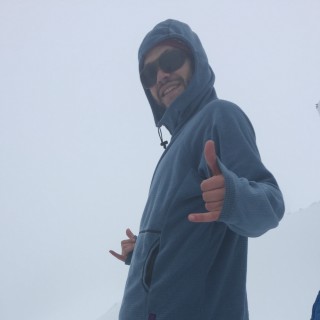 Gavin Dawson
Medical Instructor
Gavin lives in Eldorado Springs, Colorado and works in the Emergency Department at Boulder Community Hospital. He brings a unique blend of outdoor education, teaching experience, and clinical expertise to WLI. With a Bachelor's degree in Integrative Physiology and Neuroscience from the University of Colorado Gavin is a connoisseur of the sciences. He is also a certified Wilderness EMT and Urban EMT. As a Lead Instructor for Wilderness Medical Associates, Gavin's medical education training takes him around the world. He frequently teaches in Southeast Asia and Central America, as well as throughout the United States. When Gavin is not teaching, traveling, or in the emergency room, you will find him in the mountains, chasing powder.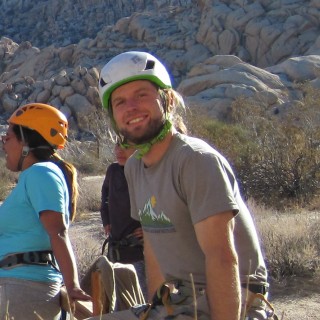 Fabi Schillings
Climbing Instructor

Fabi is a German rock monkey who carries psyche and stoke throughout everything he teaches. Since he is 10 years old he is continuously perfecting his rock craft. Fabi has worked as a lead climbing guide in various settings ranging from beginner kids classes to multi-day advanced training for Navy Seals. His college education includes a Bachelor degree in Tourism management from"Angell Akademie, Freiburg (Germany) as well as a Master's degree in Business Administration from "CIBU, San Diego". He also carries a Wilderness First Responder (WFR) certification through Wilderness Medical Associates and he is an AMGA certified Rock Instructor since 2012. Fabi works as a full time guide and has taught climbing to thousands of people of all ages. He is also the most and best reviewed guide in San Diego by Google and Yelp. Besides being a business owner and full-time guide, Fabi enjoys good organic vegetarian food, homemade music, gardening, taking a moment to breathe and trying to learn new skills every day.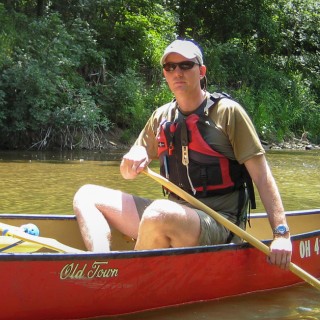 Graham Stokes
Medical Instructor
A lifelong outdoor enthusiast, Graham became a professional guide in 2006 and first certified in wilderness medicine in May of that year. He is also a former paramedic and volunteer firefighter.
Graham specializes in teaching and guiding fly fishing and is on a mission to spread the word that there are great fly angling opportunities in the midwest.
He lives in Gambier, Ohio with wife Ellen, their black lab, Juno and a growing collection of hand-powered watercraft.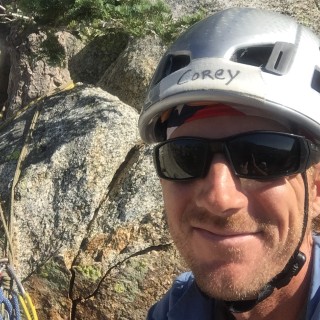 Corey Muir
Climbing Instructor

Corey has had an affinity for the outdoors all his life. Born and raised in San Diego, he's backpacked and hiked the Southwest extensively. He has led trips in the mountains of the Sierras and the deserts of Anza-Borrego and he's comfortable in many environments. As an AMGA Single Pitch Instructor he has guided in Joshua Tree National Park in California, Smith Rock State Park in Oregon, Red Rock Canyon in Nevada, and many others. He is a certified Wilderness First Responder, achieved the ranking of Eagle Scout and has received accreditation from the Leave No Trace Center for Outdoor Ethics. Corey has worked as a climbing instructor for Vertical Hold Climbing Gym for 5 years and is still an active member of the San Diego Climbing community. Some of his memorable climbs include Epinephrine in Red Rock, Snake Dike on Half Dome in Yosemite, and Wherever I May Roam in Smith Rock.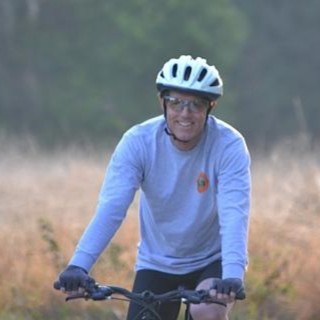 Tim Graham
Medical Instructor
"Retired" in 2008 from Miami Dade Fire-Rescue after 32 years of getting paid to do what I loved to do. Hazardous materials, heights, helicopters and helping people get through some of the worst days in their lives could not have been a better career for me as a medic-firefighter. Good fortune smiled on me following my retirement in 2008 as I have been able bring my experience and stories as real life reference material into the wilderness medical classroom.
I am still dodging the subtropical UV rays while surfing, kayaking and biking in Florida.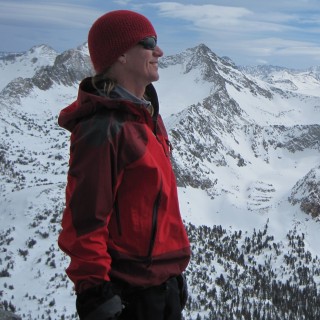 Allen Giernet
Climbing Instructor

Allen is a serious outdoor enthusiast with an undying passion for anything and everything outdoors, beginning in his youth. With over three decades of outdoor adventure logging hundreds of thousands of vertical feet splitboard mountaineering in the Eastern Sierra Nevada's, Washington Cascades and Montana. Putting in miles of Back country travel and camping throughout the west, ocean kayaking in the Sea of Cortez and along the California coast as well as being an avid rock climber he is well equipped for any adventure.
He is a Wilderness First Responder, Avalanche level II trained, a pro member of the American Avalanche Association, an American Mountain Guides Association single pitch instructor, has completed the AMGA alpine skills course, an AMGA aspirant ski guide on splitboard, an Affiliate avalanche instructor with the National Ski Patrol, A Paddlefit certified stand up paddle board instructor and was the vice president of Team Mountain High snowboard team for seven years, a youth training and competition team. He also held 3rd place overall for two consecutive years in the USASA snowboard competition circuit.
Allen left Team Mountain High to found So Cal Snow Avalanche Center promoting safety and education in the local mountains through this organization. He is also the founder and lead guide for Further Your Adventure guiding service.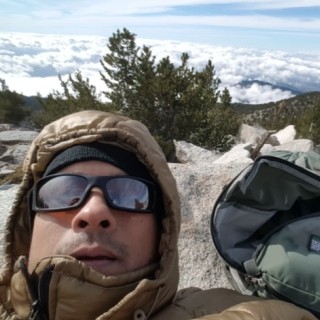 Roberto Bejar
Medical Instructor
Roberto has served as a Park Ranger in the San Diego area for the past 22 years. In that time, Roberto worked positions in rural, wilderness and for the past 9 years in the metropolitan San Diego area. Roberto believes in what he does as he is convinced that his efforts along with others protecting parks from people and people from parks is worth the effort. So much so that Roberto and a fellow Park Ranger started a business 7 years ago that services government agencies and non-profit land management companies providing a mix of forestry and security professionals. Roberto is a graduate of SDSU's Geography Department.
Roberto was involved in search and rescue in San Diego from 1994 to 2008. His first introduction was with a WFR course after taking an EMT course in 1996 and is currently a W-EMT. Roberto has been exposed to medical situations in the field and has always felt grateful for the confidence and realistic information that he has experienced training with WMA.
Roberto's favorite outdoors sport of all is surfing. Being a native of San Diego, he has the luxury of being in one of the best locations in the world to surf. Roberto also enjoys trail running and hiking and working with his forestry crew and a rouge patrol here and there. As well he has an expressed interest in areal mapping, archaeological protection and anything nautical.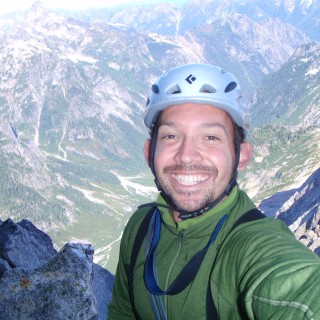 Nate Bondi
Climbing Instructor


Nate comes to us with over 15 years of instructing and guiding experience. Starting his outdoor pursuits with New Hampshire ice, rock, and mountains, Nate slowly moved West through Missoula, Montana, and Colorado until ending up directing a university outdoor leadership program in San Diego. His academic background includes an undergraduate degree in Outdoor Education from the University of New Hampshire and a Master's in Organizational Leadership from Philadelphia Biblical University. Nate has also pursued AMGA certifications and courses, and currently has AMGA SPI Certification, is in the SPI Trainer Pool, and is planning to take the Rock instructor exam for multi-pitch rock guiding in the Fall, 2012, and is of course Wilderness First Responder certified. Other interests and hobbies include reading, playing guitar, road biking, trail running, and skiing deep powder. Nate's favorite place to be is high in the mountains on an alpine ascent, with some his favorite climbs being the 5-pitch Central Pillar of Frenzy in Yosemite, 18-pitch 5.10a Sun Ribbon Arête in Temple Crag, and the alpine 14,200' summit of Polemonium Peak in the Sierra Nevada.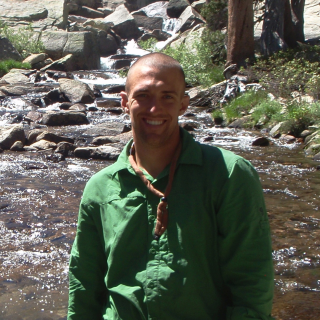 Alex Steiner
Medical Instructor
Alex has been a passionate leader in the outdoors since 2004. After finishing his Bachelor's degree in Environmental Science from Northland College in Wisconsin, Alex traveled the world searching for adventures. Upon returning to the US, he began working throughout California as an Outdoor Education Instructor and Course Director for a multitude of schools in the region. Alex also served as Senior Mountain Guide and as Program Director for Southern Yosemite Mountain Guides. His experiences include teaching classes in geology, fire ecology, rock climbing, sea kayaking, mountain biking, cross-country skiing, backcountry navigation, team-building, leadership, and urban EMS. Alex is a certified EMT, WFR, and PCGI Top Rope Guide. Most recently, Alex has worked as an Emergency Trauma Technician at the University of California San Diego ER, and is currently pursuing a career as a Physician Assistant.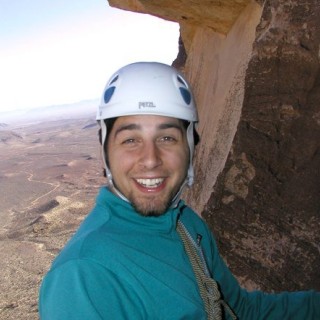 Jered Cherry
Climbing Instructor

Jered joins the WLI team with over 10 years of outdoor programming experience. His passion for teaching and developing future outdoor leaders started as a student at the University of New Hampshire where he received his Bachelors degree in Outdoor Education. Jered has had the opportunity to teach in a variety of settings including the rivers of Utah and New England, the snow and ice of Alaska, New Hampshire, Utah and Colorado, as well as the oceans of California, Maine and Oregon. However, his greatest passion lies in instructing rock climbing throughout the United States. His unique blend of outdoor education, adventurous spirit and professionalism are rich contributions to the WLI team. He is a certified AMGA Single Pitch Instructor, Swift Water Rescue Technician and Wilderness First Responder. His climbing exploits include El Capitan in Yosemite and the mountains of Alaska and Morocco.